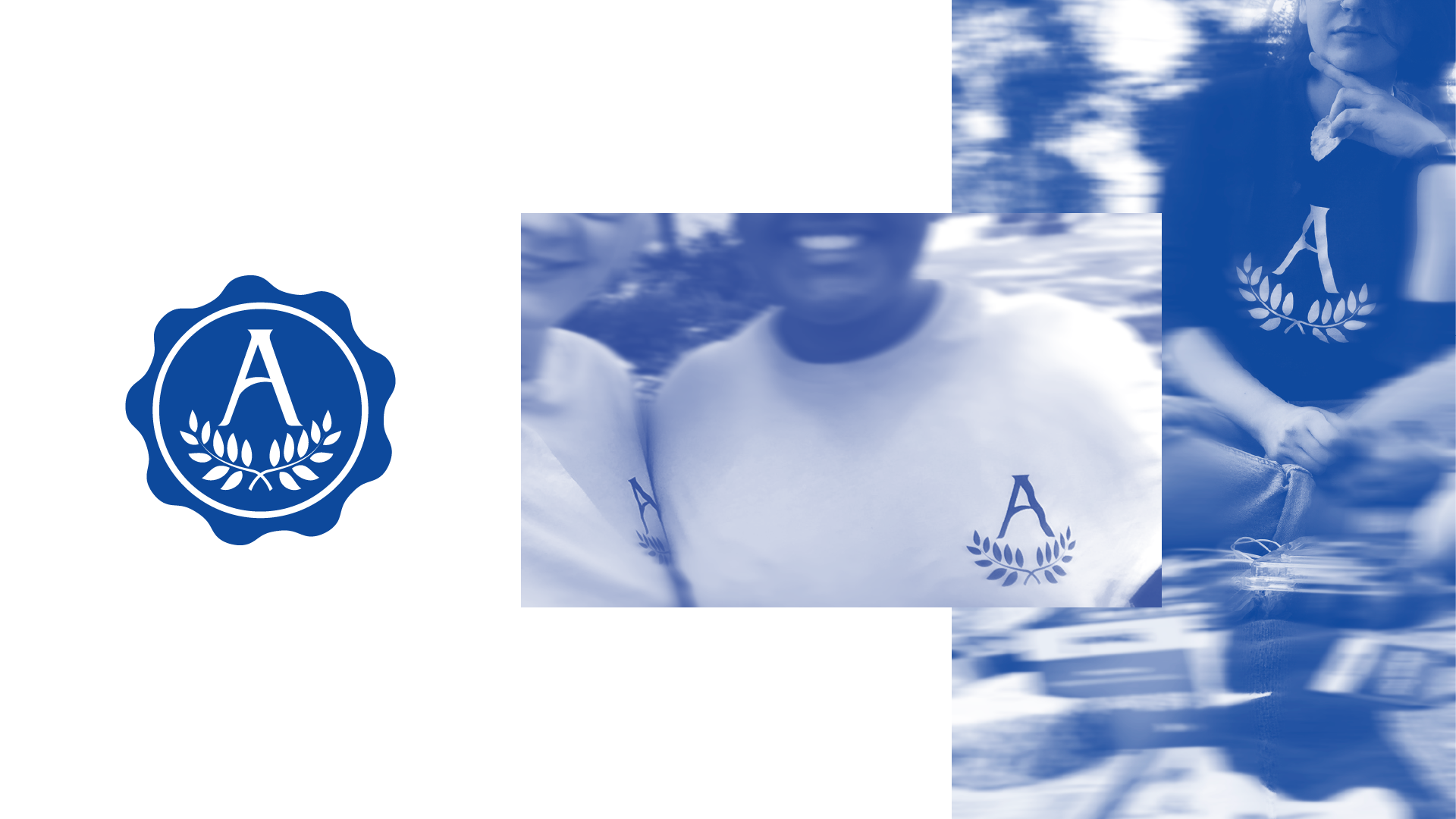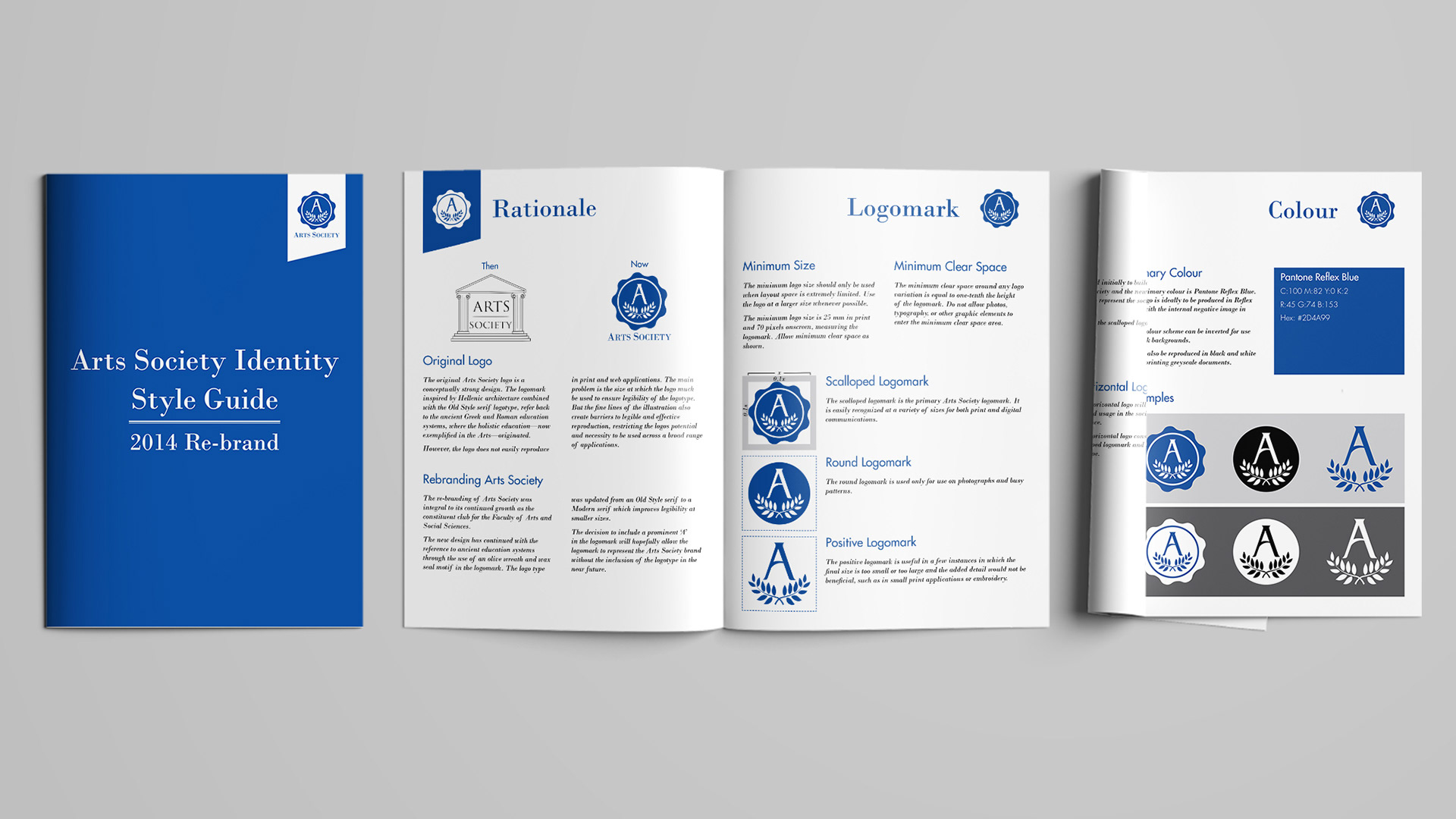 Motivation

The re-branding of Arts Society was integral to its continued growth as the constituent
club for the Faculty of Arts and Social Sciences.

The original logo was not easy to reproduce in print and web applications. The fine lines
of the clip art created barriers to legible and effective reproduction, restricting the logos
potential and necessity to be used across the broad range of necessary uses.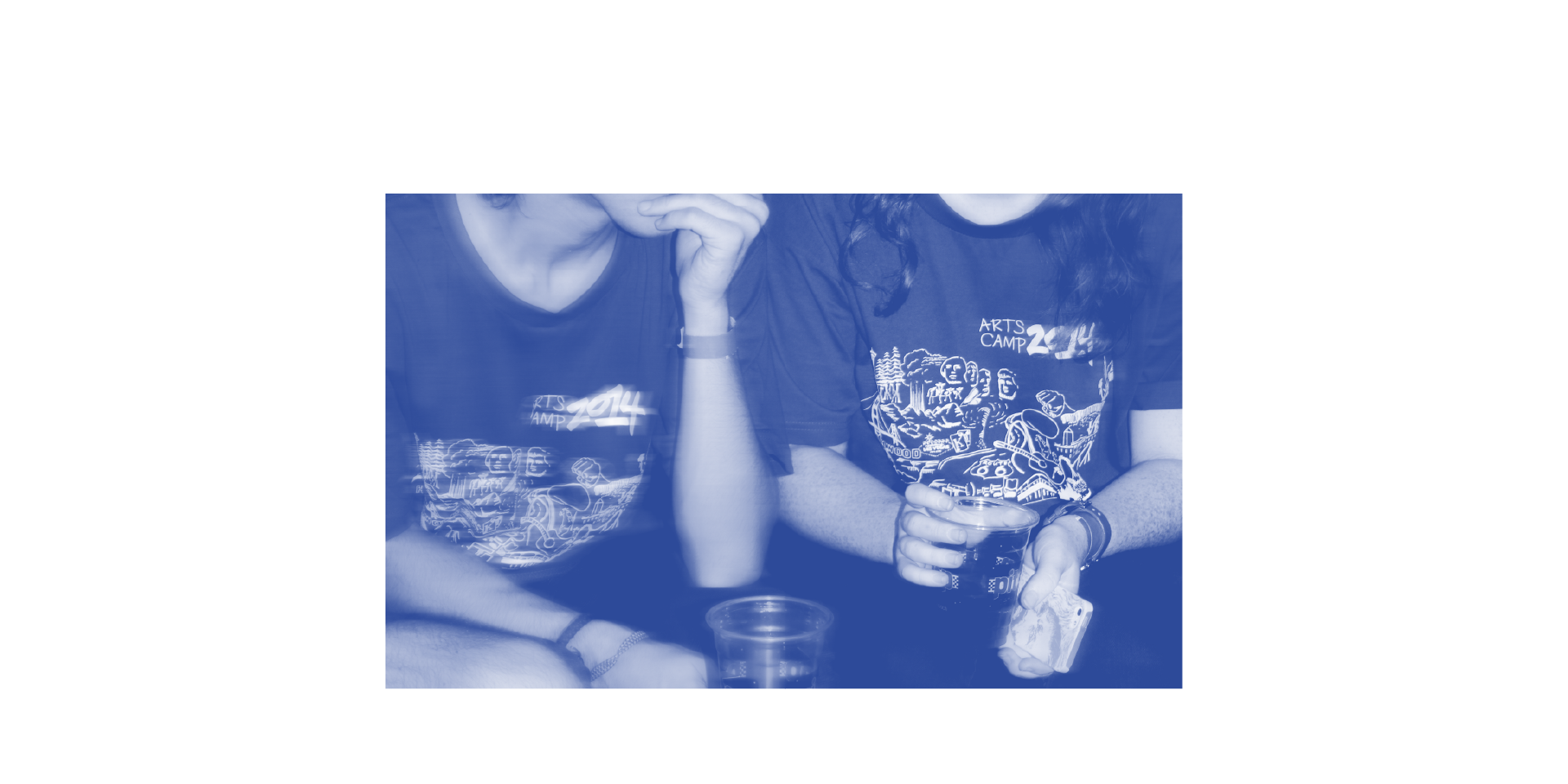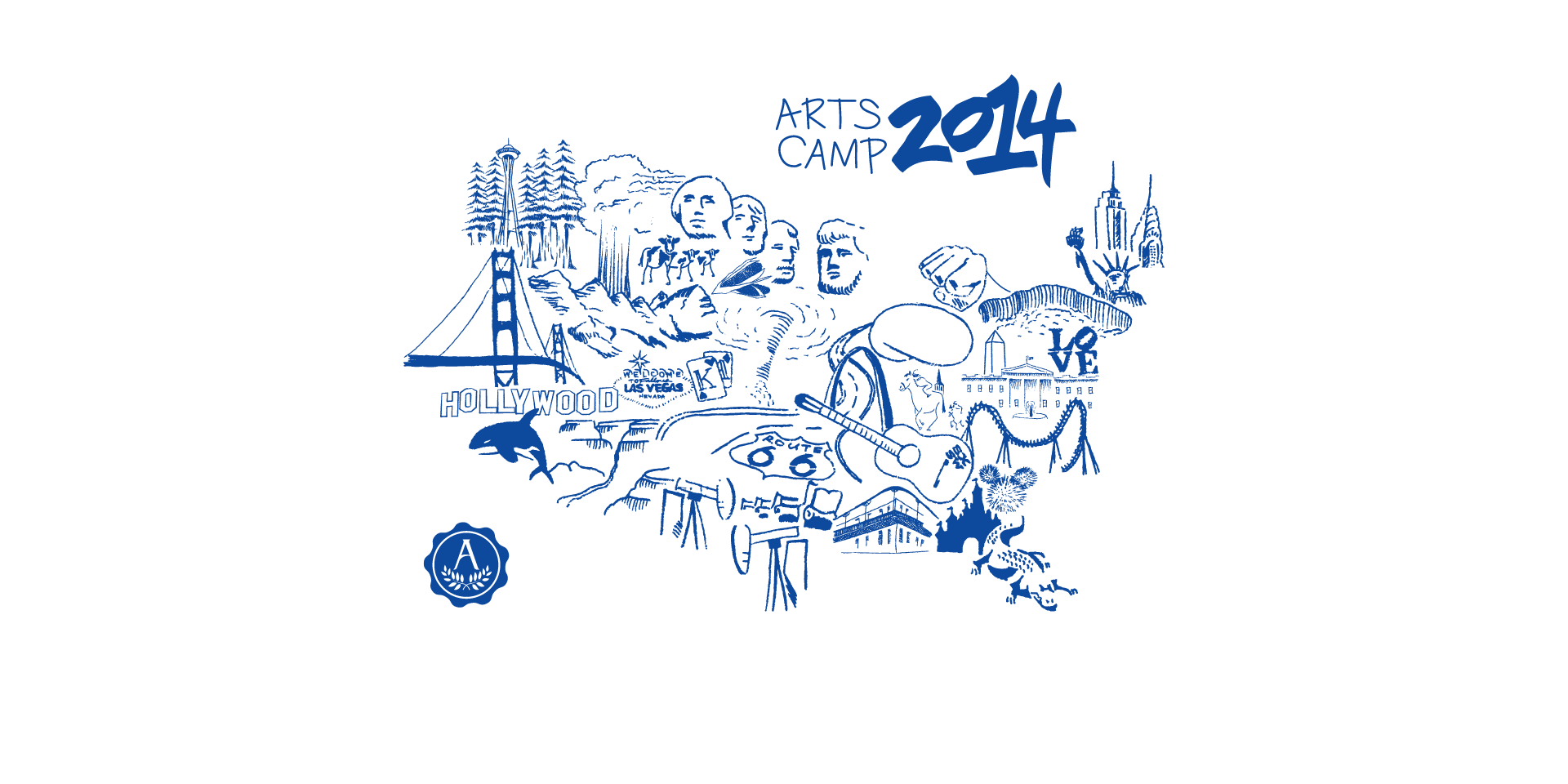 Solution

The original Arts Society logo was conceptually strong. The logomark inspired by Hellenic architecture combined with the Old Style serif logotype refered back to the ancient Greek and Roman education systems where holistic education originated – which is now exemplified in the Arts.

The new design has continued with that reference to ancient education systems through the use of an olive wreath and wax seal motif in the logomark. The logo type was updated from an Old Style serif to a Modern serif which improved legibility at smaller sizes.