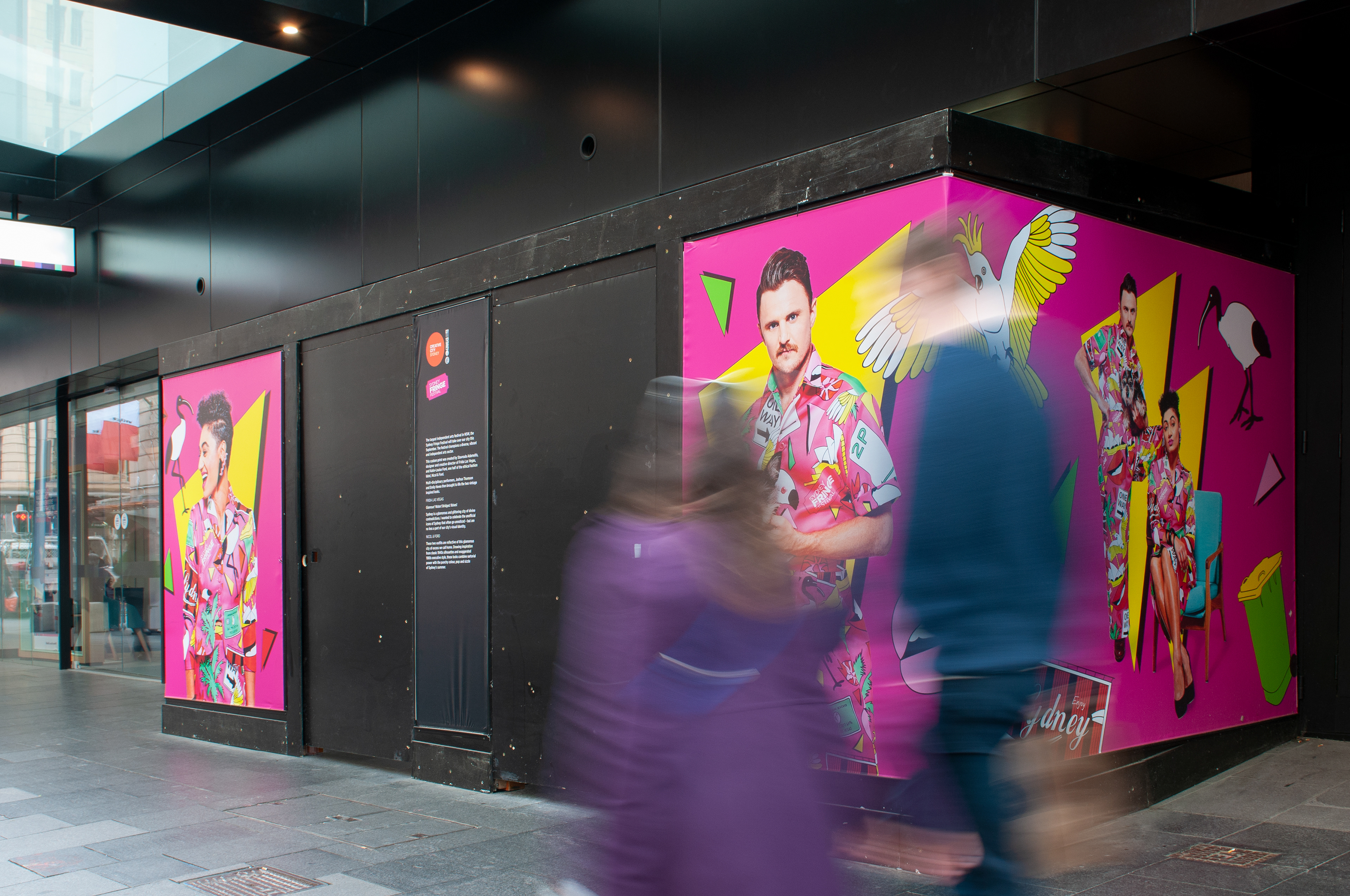 As the Junior Designer for The Sydney Fringe Festival I designed a range of marketing collateral including posters, shirts and bus wraps.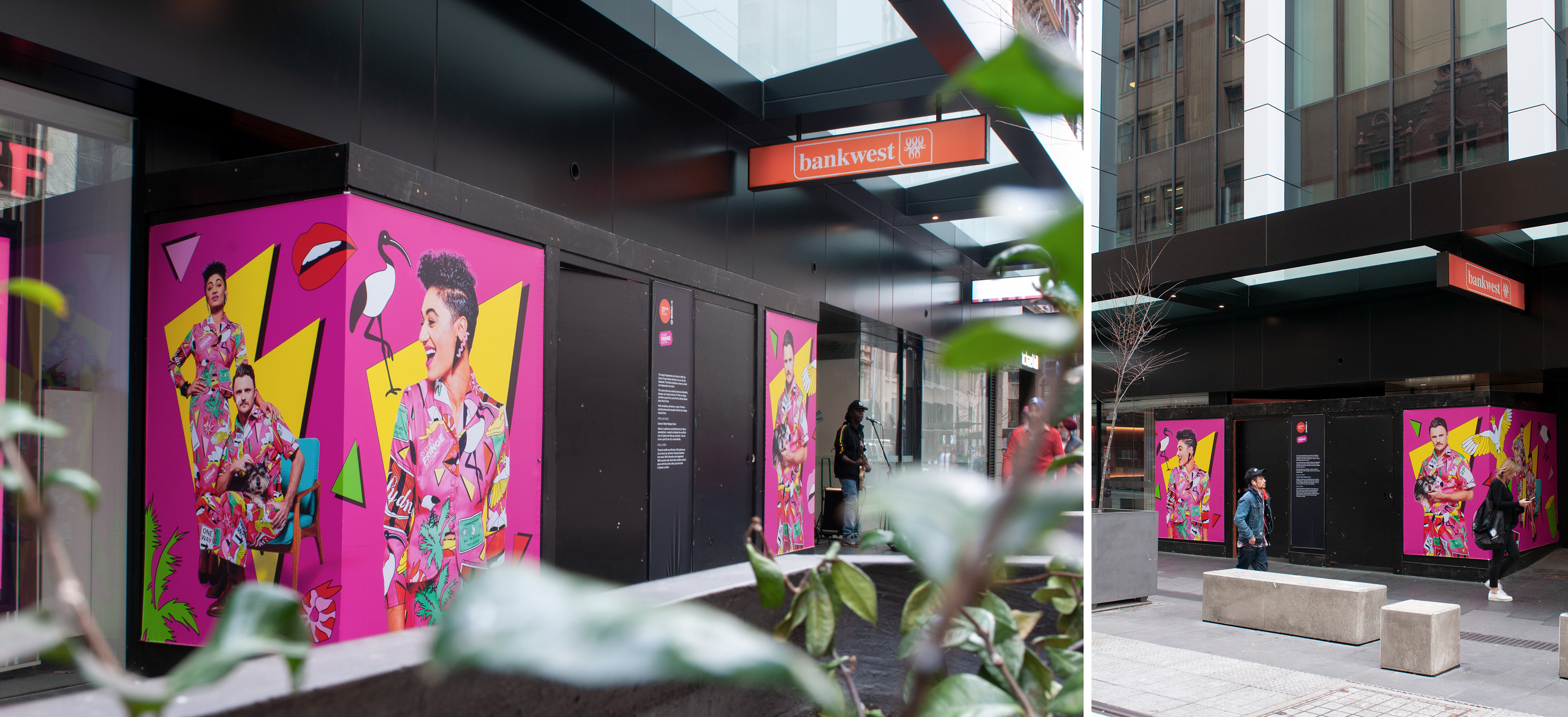 I was also responsible for layout alterations, placing sponsor logos to specification and exporting final artworks for print.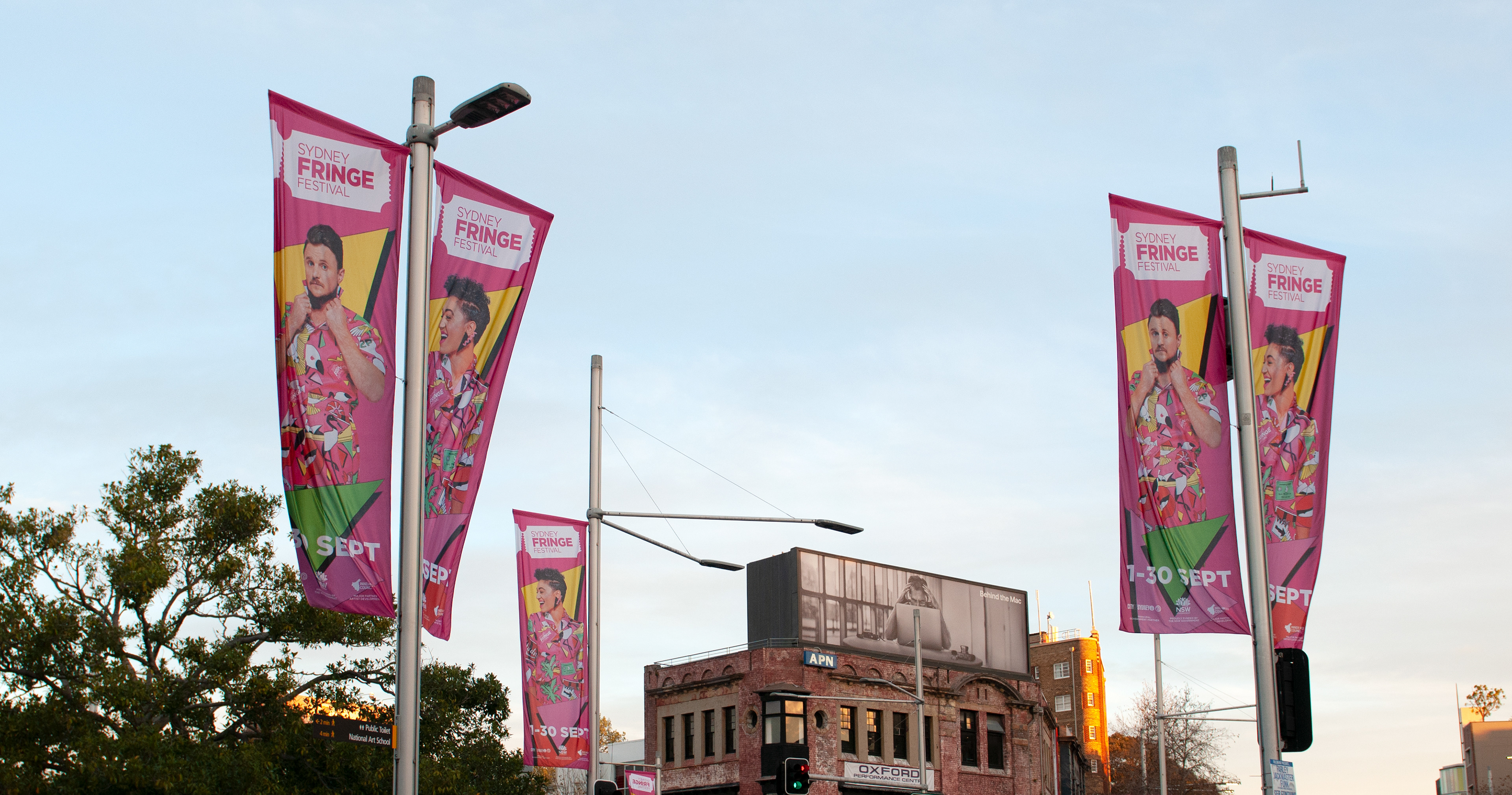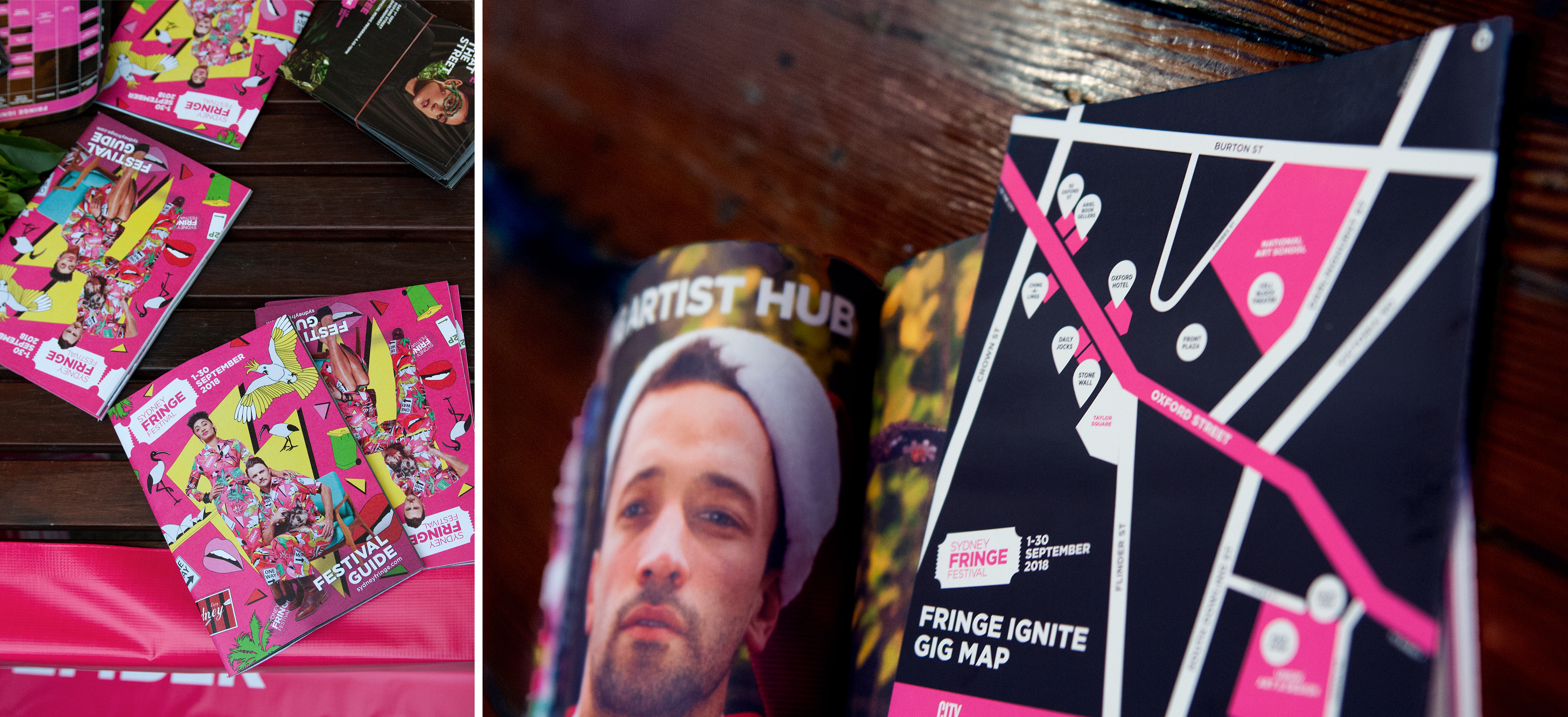 For the launch event of the festival – Fringe Ignite – I designed a detailed map of participating venues and the timetable of performances.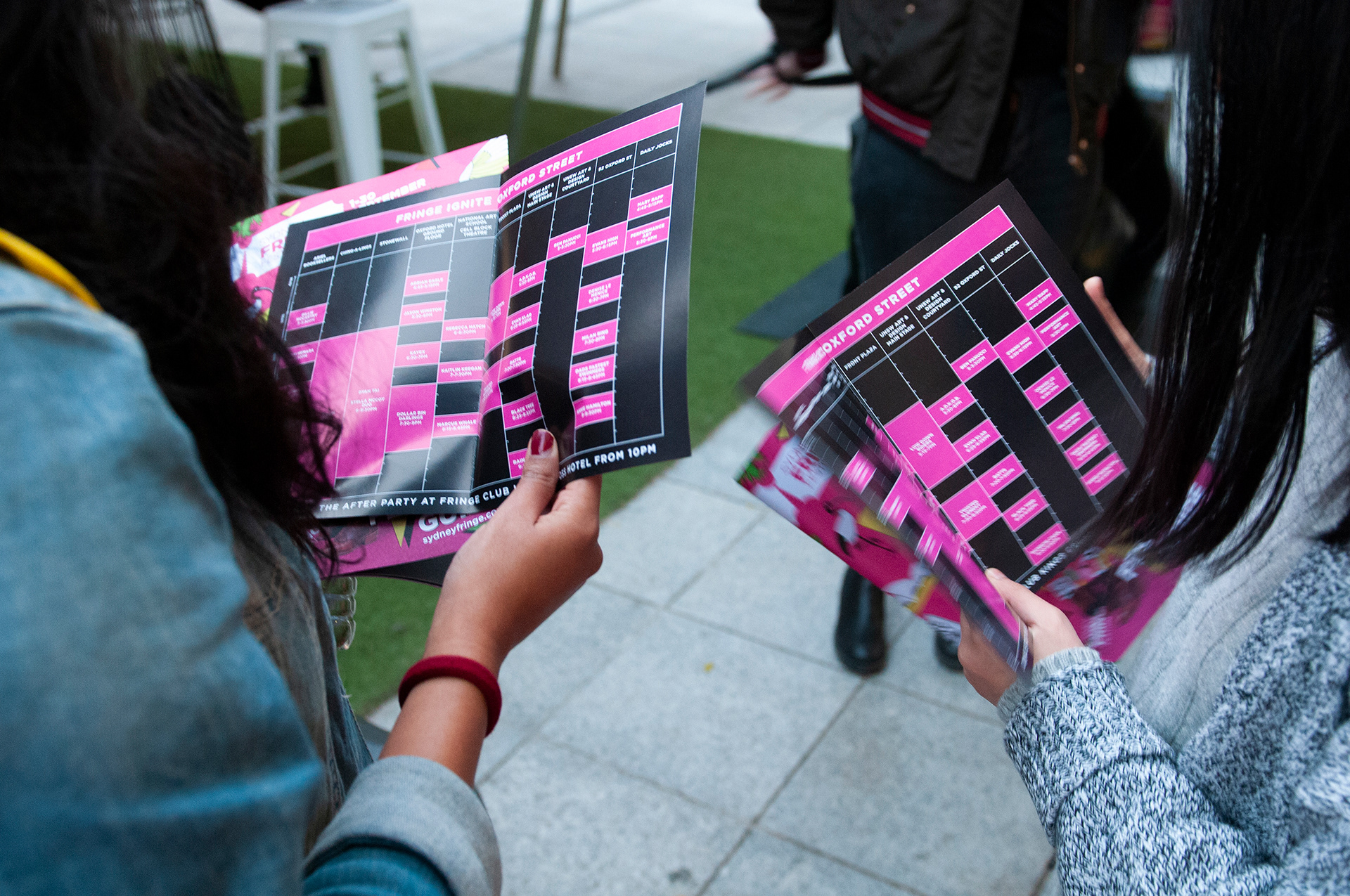 LEAD DESIGNER
Natalie Bejhan
ILLUSTRATION
Frida Las Vegas
OUTFIT

DESIGN

Nicol & Ford
FACES OF THE FESTIVAL
Emily Havea & Joshua Thomson